Preparing Your Property for Spring Pests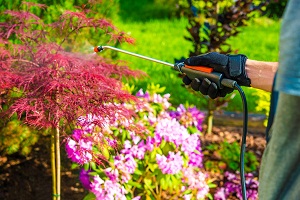 Spring is the best time of year. You finally break free of the winter chills, the days are warmer and more inviting, and love is in the air. You know who also loves spring? Bugs. And while they may have mostly disappeared over the winter months, that doesn't mean they aren't poised to make a comeback. Spring means it's time to start thinking about termite control in Peekskill, NY.
Spring Clean
You don't just want to clean your home in the spring because it's the traditional thing to do. It's also the best, and most reliable way to defend your home against pests. A thorough cleaning of your home will help remove the clutter than can attract insects, as well as provide an environment that is less conducive to the type of moist, dirty space most critters prefer to inhabit.
Cleaning Indoors
Take the time to go through the closets and cupboards, clear out the clutter, and clean in all the hard to reach places. These are just the kind of warm, isolated spaces that cockroaches and termites call home. Remove any old boxes, newspapers, collections of magazines, or dusty old books you've been holding onto. Also, clean out window screens, and if they're damaged, now's the time to replace them.
Cleaning Outdoors
Give your home's exterior a thorough going over, looking for cracks and holes so you can seal them, and taking particular note of any wood damage. That could be a sign of a termite infestation in the making, and you'll want that nipped in the bud as quickly as possible. And, fix leaky faucets, so you won't have any more dampness than necessary.
Maintain a Clean Household
We always try to keep things clean, but we do even better when we're mindful of pests. After cooking, clean any food residue on the counters, pick up the dog or cat bowl as soon as they're finished, and make sure all pet and human food is kept in sealed containers.
The important thing is to make the environment as people-friendly and pest-unfriendly as you can at all times. And if that still isn't enough, don't hesitate to call the best termite company in Peekskill, NY.