4 Benefits of a Termite Inspection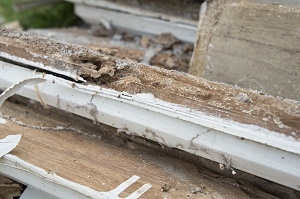 While you're relaxing at home, you could be the victim of a major home invasion and not even know it. A colony of termites could be causing major damage by eating away wooden construction materials. The longer it goes unnoticed, the more damage that occurs. Termite damage can cost an individual homeowner thousands of dollars, and it collectively costs billions of dollars across the nation. If you feel you could be at risk, you should seek termite control in Peekskill, NY, with an inspection. Here are the benefits of doing so.
Identify a Problem
If termites are present in your home, it's best to find them sooner rather than later. Each passing day means more damage is done, and the costs add up. Termites eat more than their body weight each day, so it doesn't take long for the damage to become significant. With early detection, you can start an extermination program before damage progresses further.
Preventative Measures
Of course, you'd naturally prefer that termites never enter your home. While doing an inspection, professional pest control experts can offer you tips on how to reduce the chances of a termite infestation. One tip is to keep firewood away from the foundation or side of your house. Firewood provides a good home for termites, which can then migrate to your home. It's also best to take firewood from the outdoor pile and place it immediately into your fireplace. If you keep a stash of firewood indoors and a log is infested, it's a quick invitation to termites.
Discover Old Damage
If you're buying a house, you'll want to get it inspected before committing to it. Inspectors can find old damage even when there is no currently active infestation, which can make problems harder to detect. Nevertheless, you don't want to buy existing damage that happened under someone else's watch.
Peace of Mind
In a way, termite inspections are like automobile insurance. You want to have it, but it's best if a problem never happens. The most reassuring message to hear after an inspection is that there is no evidence of termites being present. Those words alone will give you peace of mind that everything is okay.
Inspect Your Home for Termites Today
Termites act fast in causing structural damage. It's wise for every homeowner to schedule an inspection with the best termite company in Peekskill, NY, to make sure these pesky critters are not present. You'll want to stop termites in their tracks as soon as possible.